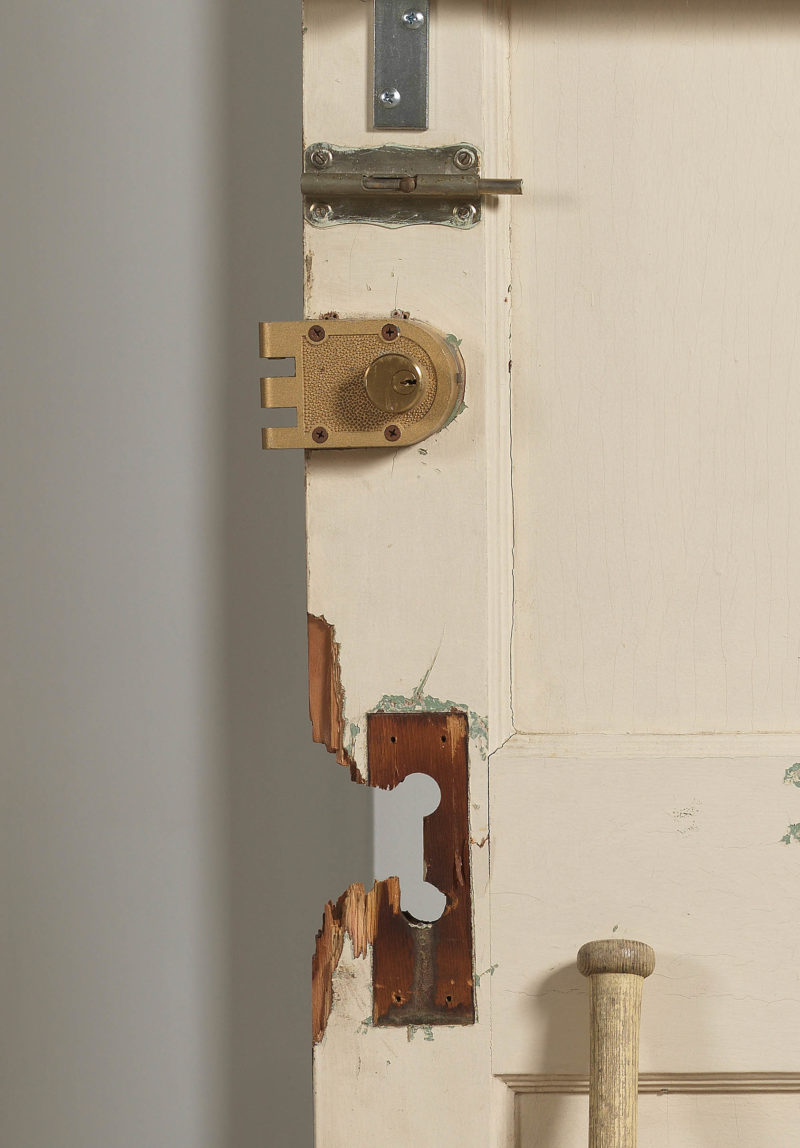 Diamond Stingily
On view May 17 – Oct 14, 2018
ICA Miami presents the first solo museum exhibition by emerging New York-based artist Diamond Stingily. Working across disciplines, but with a concentration in sculpture and video, Stingily uses ready-made materials, such as wood doors, chains, and synthetic hair, to create works that reflect on systemic racial injustice in the United States and her personal experiences. For her presentation at ICA Miami, Stingily will create a new installation that sees the artist using the form of the readymade and the monument to explore personal and shared memories of suburban life, black girlhood and racial violence.
Diamond Stingily (b. 1990, Chicago) lives and works in Brooklyn. Her recent solo shows include Elephant Money, Ramiken Crucible, New York, 2016 , and Diamond Stingily: Kaas, Queer Thoughts, New York, 2015. Her recent group shows include it started with a rose, 315 Gallery, Brooklyn, 2017; The Ending of Violent Crime, Queer Thoughts, 2015; Denude, Ramiken Crucible, Los Angeles, 2015; It's A Girl, A1, Chicago, 2015; Small Pillow, Arcadia Missa, London, 2014; Rainbow, Queer Thoughts, San Juan del Sur, La Virgen, and San Jose de los Remates, Nicaragua, 2014; and Love, Diamond, Dominica Publishing, Los Angeles, 2014.
This exhibition is organized by ICA Miami and curated by Deputy Director and Chief Curator Alex Gartenfeld and Associate Curator Stephanie Seidel. This focused presentation will be on view in ICA Miami's signature Project Space, dedicated to providing an early museum platform for emerging and under-recognized artists from around the world.