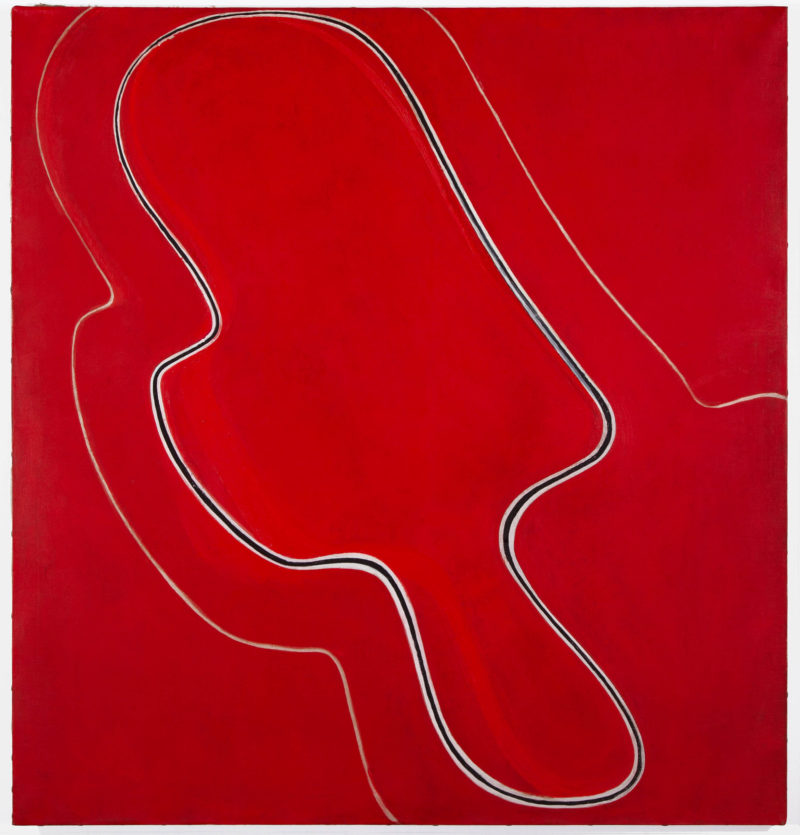 Donald Judd: Paintings
On view Apr 5 – Jun 24, 2018
"Donald Judd: Paintings" marks the first museum exhibition dedicated to 14 rarely exhibited paintings, created from 1959 to 1961 when the artist was developing his ideas about color, space and exploring the limitations of the flat plane. Though Judd is commonly associated with large-scale three-dimensional works, he started as a painter, experimenting with surface, form, space, and color, as well as unique curved forms and patterns.
The exhibition offers an expanded understanding of the artist through this understudied facet of his practice. These paintings, which have not been on view together previously, reveal Judd's transition from figuration to abstract compositions of color and lines that demonstrate his prevailing interest in structure and space. In the year after making these paintings, these elements evolved into Judd's three-dimensional works and grounded the next three decades of his practice.
The paintings on view highlight a number of themes at their nascent stages and see the artist experimenting with key motifs, including his use of dense cadmium red and layered serial patterns. Also included is one of Judd's floor sculptures, untitled (1964), which represents the artist's constant experimentation with the intersections between space and color.
One of the most significant artists of the twentieth century, the radical ideas and work of Donald Judd (b. 1928, Excelsior Springs, Missouri; d. 1994, New York) continue to provoke and influence the fields of art, architecture, and design. Before transitioning to work in three dimensions, Judd began as a painter and an art critic, having studied philosophy and art history at Columbia University and painting at the Art Students League. He developed his idea of the permanent installation of his work and collections first in New York, at 101 Spring Street, and later in Marfa, Texas. Throughout his lifetime Judd advocated for the importance of art and artistic expression; he regarded land preservation, empirical knowledge, and engaged citizenship as fundamental aspects of society and he wrote extensively on these and other subjects.
For almost four decades, Judd exhibited throughout the United States, Europe, and Asia with his work in museum collections worldwide. Major exhibitions of his work include the Whitney Museum of American Art, New York (1968, 1988); the National Gallery of Canada, Ottawa (1975); Stedelijk Van Abbemuseum, Eindhoven (1970); and Tate Modern, London (2004).
"Donald Judd: Paintings" is organized by ICA Miami and curated by Ellen Salpeter, ICA Miami Director; Alex Gartenfeld, Deputy Director and Chief Curator; and Flavin Judd, Curator and Co-President of Judd Foundation.
Sponsors
Made possible by

Special thanks

"Donald Judd: Paintings" is funded through the Knight Contemporary Art Fund at The Miami Foundation.
Major support is provided by Inigo Philbrick, Martin Z. Margulies, and Louisa Sarofim. Additional support is provided by the Dr. Kira and Mr. Neil Flanzraich Fund for Curatorial Research at ICA Miami, Judd Foundation, and David Zwirner, New York/London/Hong Kong. Special thanks to ICA Miami's exhibition hotel sponsor InterContinental Miami.