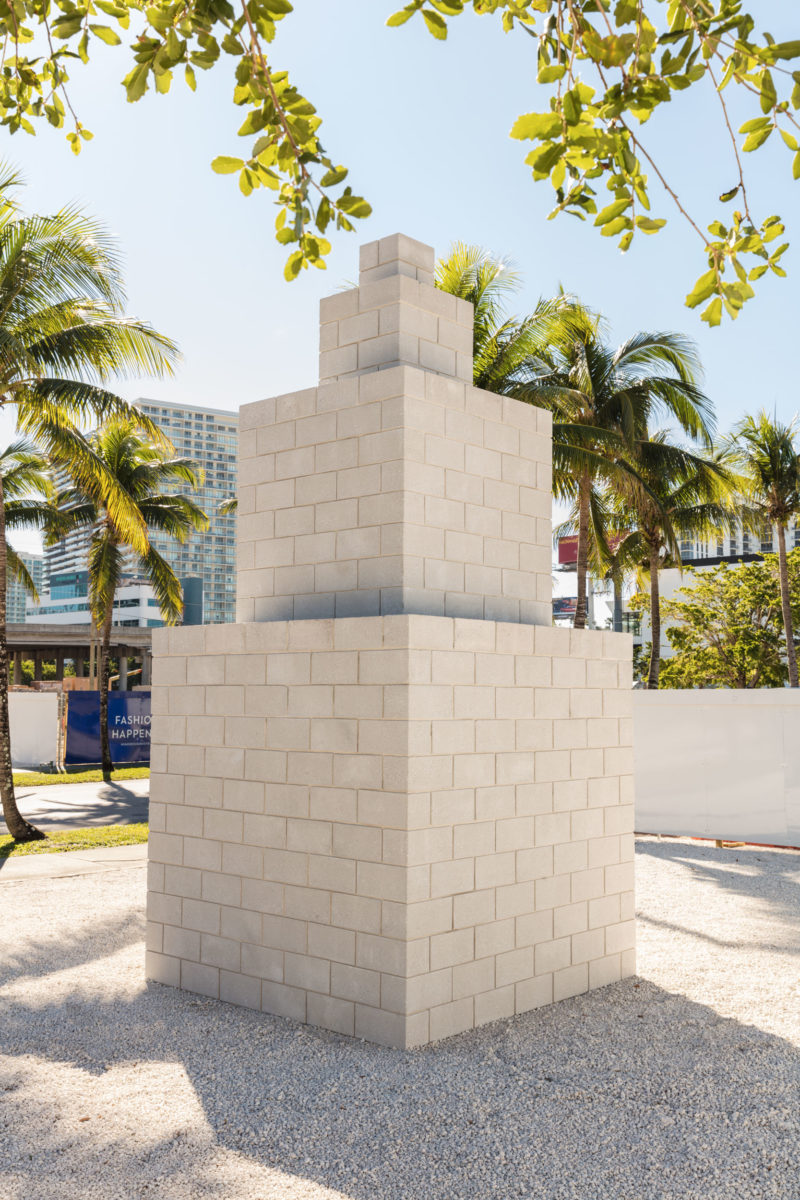 Sol LeWitt
On view Nov 1, 2017 – Oct 15, 2018
Location: Westbound entrance to the Miami Design District, 299 NE 38th St, Miami, FL 33137.
Two outdoor concrete block structures by Sol LeWitt will inaugurate ICA Miami's public sculpture program. The concrete structures are important examples of LeWitt's approach to Minimalism and composition, and an expression of the artist's engagement with urbanism and intervention with public space. Rising over twenty feet high, Tower (Frankfurt), (1990) and Tower (Lodz) (1993) will greet visitors at the entry to Miami's Design District from Miami Beach. With their modular units and construction, the structures engage issues of production central to modern urban society.
Titled after their first installation sites, LeWitt's concrete block works came later in his career when he began thinking more about public engagement. These concrete works, inspired by the "poor" materials of Arte Povera, gain new meaning in this public site, alluding to economic and labor structures of building and architecture prevalent in cities such as this one.
LeWitt, famous for delegating his wall drawings, takes the collaborative element of his practice even further, working with bricklayers, engineers, and architects, which allowed him to truly go outside of his studio in order to engage different forms of labor.
Sol LeWitt (b. 1928, Hartford, Connecticut; d. 2007, New York City) was one of the pioneers of Conceptual art. LeWitt stressed the importance of the idea of art—that it was, in fact, the work of art—and that its ultimate production could be delegated. His works ranged from sculpture, painting, and drawing (most famously his wall drawings). He created systems, often mathematical or architectural in nature, as blueprints for creating art, which in turn, became the works of art themselves. LeWitt's practice challenged fundamental beliefs in art, particularly the authority of the artist and his works eschew narrative or straightforward interpretation.
Installation Views