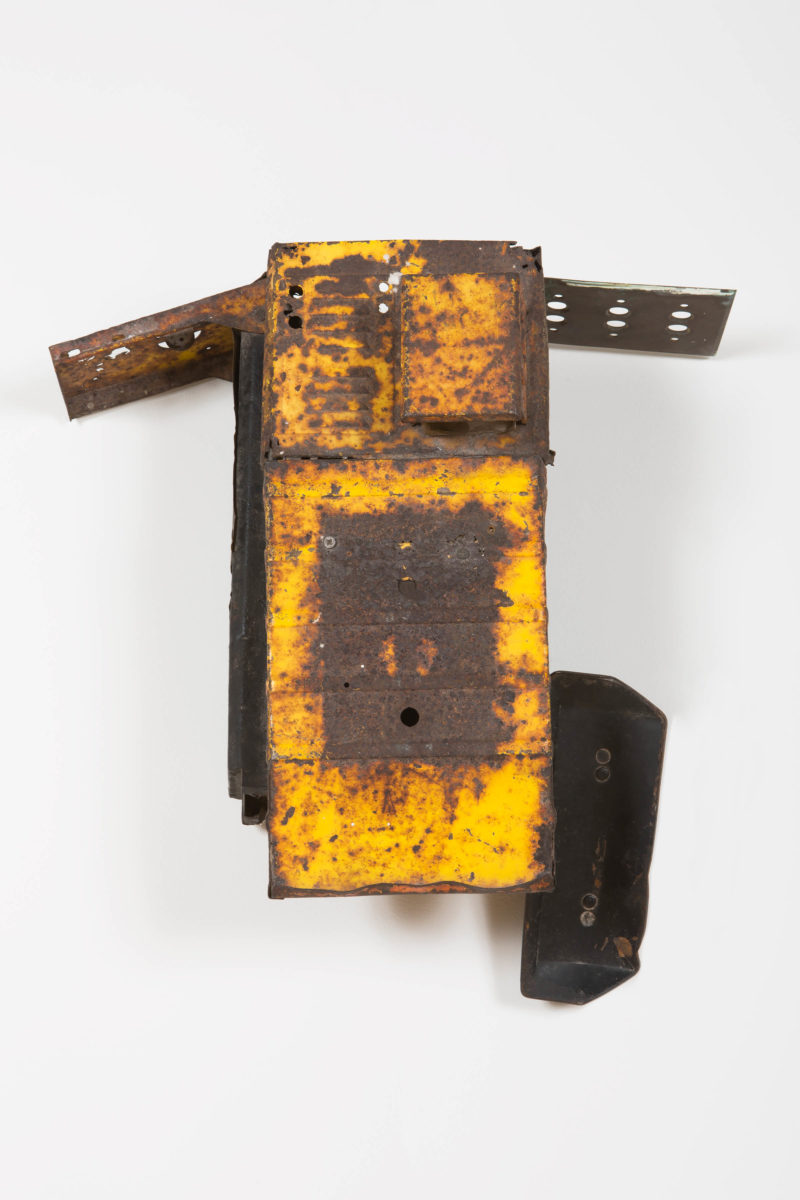 Terry Adkins: Infinity Is Always Less Than One
On view May 17 – Sep 23, 2018
One of the great conceptual artists of the 21st century, Terry Adkins was renowned for his pioneering work across mediums—including sculpture, performance video, and photography—which were often inspired by or refer to significant black cultural figures who have been under-represented throughout history. For "Infinity is Always Less Than One," ICA Miami presents a major thematic survey highlighting Adkins's crucial contributions to the medium of sculpture and cultural protest, featuring major installations that have not been viewed in decades. The exhibition explores significant periods and influences in the artist's career, beginning with his transitional ready-mades through to his exploring his major installations.
Known for his deep engagement with the collective rituals of musical performance and "abstract portraits" of African-American luminaries who have often been relegated to the historical margins and erasure, Terry Adkins (b. 1953, Washington, D.C.; d. 2014, Brooklyn, New York) was a New York-based artist and musician. His works span a number media, including sculpture, drawing, site-specific installation, photography, video, and performance. His often elegiac and always resonant objects, which are the focus of this exhibition, challenge dominant historical narratives, and set us to think of ways of being and moving in the world that rely on deep and long views of displacement and the sociability and community that happen despite it. These objects, deftly assembled, remind us, too, of the immaterial legacies that are passed on through ritual and sound.
Adkins passed away in 2014, at the peak of his powers. This is the first exhibition to consider the entirety of his sculptural production and its place in a global historical context.Adkins has been honored with exhibitions in numerous museums, including the Whitney Museum of American Art at Philip Morris, New York; the Tang Museum at Skidmore College, in Saratoga Springs, NY; Projekt Binz 39, Zurich; Sculpture Center, New York; Indianapolis Museum of Art; and The Institute of Contemporary Art, Philadelphia. His work has been included in group exhibitions at P.S. 1 Contemporary Art Center, Long Island City; Contemporary Art Museum, Houston; Brooklyn Museum of Art; De Young Museum, San Francisco; New Museum of Contemporary Art, New York; and Museum of African Art, New York, among others. Adkins was a long-time Professor of Fine Arts at the University of Pennsylvania.
This exhibition is organized by ICA Miami and curated by Alex Gartenfeld, Deputy Director and Chief Curator, and Gean Moreno, Curator of Programs.