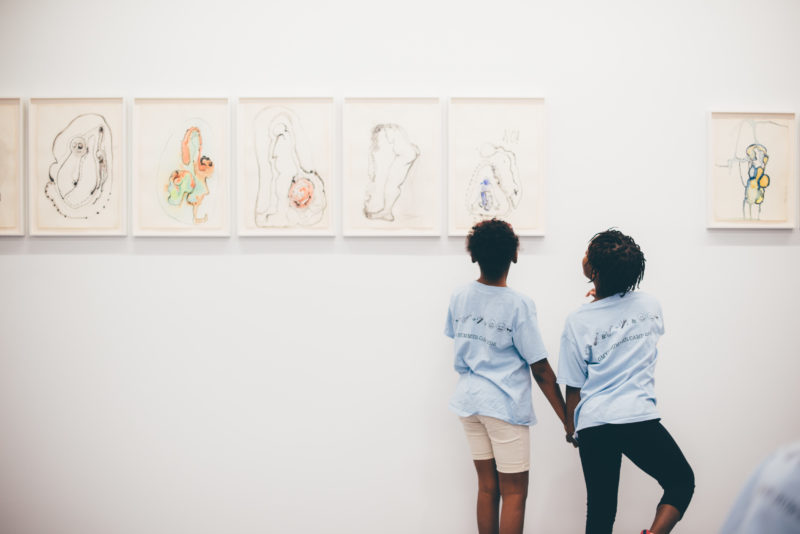 Immersive School Tours
The Institute of Contemporary Art, Miami invites you to tour "Donald Judd: 1959–1961," the first museum exhibition dedicated to 14 rarely exhibited or published paintings created from 1959 to 1961 by artist Donald Judd. This is a two-hour immersive tour featuring hands-on activities based on works on exhibition.
ICA Miami's immersive tour program is accessible to K-12 students of all abilities. The tour curriculum is developed to build empathy, critical thinking skills, and spark interest in exhibitions on view. Student groups engage in an age-appropriate, comprehensive museum experience, which includes curriculum that incorporates Florida state and STEAM standards with hands on activities built around essential questions and themes in the museum's exhibitions.
Educational tours are offered at no cost. Two weeks advance reservation is required. This tour can accommodate up to 40 students per visit. There must be 1 adult chaperone for every 10 students. Schools in Miami-Dade County may request complimentary MDCPS-approved bus transportation to and from ICA Miami.